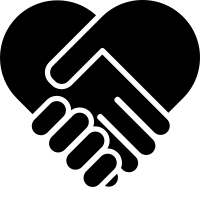 Mearns Kirk Helping Hands is a Scottish Charitable Incorporated Organisation (SCIO) SC046646.
About Us
As such we are registered with OSCR, the Scottish Charity Regulator www.oscr.org.uk
Board of Trustees
Mearns Kirk Helping Hands is governed by our Board of Trustees, chaired by Fiona MacLeod. Further information about members of our Board of Trustees is available in the "Meet the Team" Section of this website.
You can see a copy of our Constitution here.
The Board is clear about Mearns Kirk Helping Hands values, aims and objectives and ensures these are being delivered effectively, as well as providing strategic leadership.
The Board makes sure that its decision- making processes are informed, rigorous and timely and that effective delegation, control, risk assessment and management systems are implemented and monitored.
The Board of Trustees leads the organisation in being transparent and accountable.