Ian M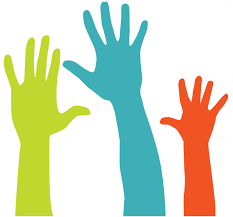 Here, Ian tells us a bit about why he volunteers with the Lunch Club for People Living with Dementia, what he enjoys about it and the benefits he sees to both members and their families and carers.
Why do you volunteer for Mearns Kirk Helping Hands?
I have a number of friends who suffer from the various forms of dementia and I am aware not only of their need for help and support but also the need to alleviate the domestic stresses and strains which affect their spouse/family member. Four hours of stress free time every Thursday for the carer must be marvellous. Their own free time to do as they wish knowing their loved one is being cared for.

What kinds of things do you do when you volunteer?
During the Thursday afternoon I try to engage with the Members, both male and female, on a weekly basis being aware that there is a wide range of abilities to engage, recall and become involved in the various activities after lunch. I help with scrabble, dominoes, table tennis and encourage discussion and outdoor activities such as putting and visits to local parks and gardens.

What do you get from volunteering with Mearns Kirk Helping Hands?
I enjoy getting a response during my attempts to have the Members recall their youth. Recent experiences aren't retained but it is wonderful to touch a period in their earlier life which they can recall and enjoy relating their numerous stories. We have lots of laughs recalling schooldays and favourite and not so favourite teachers! But, equally, it is sad that they can't remember who brought them to the lunch club that day. It is so important that we constantly work at finding areas of enjoyment for them.

What would you say to anyone thinking of volunteering?
A new volunteer must really want to be involved. They need to be patient and understanding and it would be useful if they have the ability to help expand the activities and experience of the members through time.